400-020
TOOLSTATION
-All the tools right at your fingertips.

Robust rolling cabinet with solid rubber wheels to keep all your tools organized. Thanks to the unique design, taking tools along to a job on locations is simple, as well: the TOOL STATION consists of three separate toolkits. That gives you the option of taking just one, specially tailored tool kit along for small or less complicated jobs.
The kits can be partitioned according to your specific preference. That allows you to organize all your knives, blades, squeegees, cleaning-cloths etc.
The TOOL STATION has a perfect work height (88cm), and is made of durable and flexible plastic that is less likely to break or tear. An indispensable item in every professional workshop.
A special groove on the top prevents rulers, knives and pens from falling off.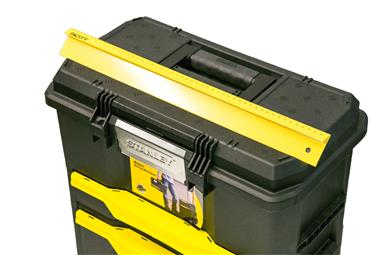 Store your bigger tools easily in the separate compartment.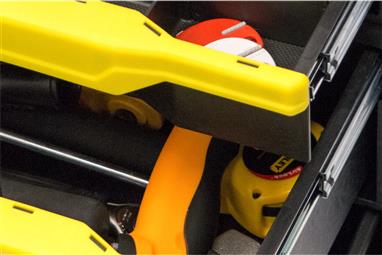 Keep spare blades and knives separate from used blades.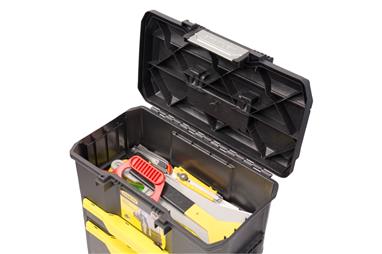 Keep spare blades and knives separate from used blades.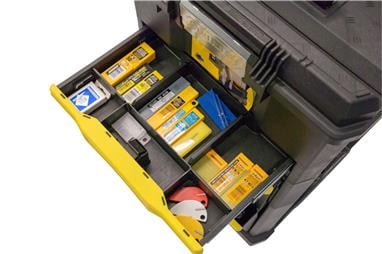 A separate drawer for special tools and spare squeegees.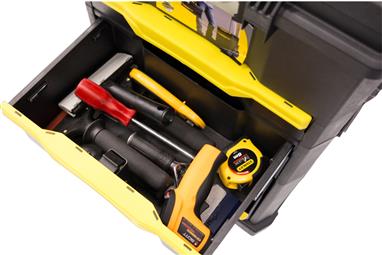 The drawers have smooth rolling glides, making them easy to open and close.

Cleaning cloths, quart size bottles and spray cans can all be individually placed in the large, tilting, lower drawer.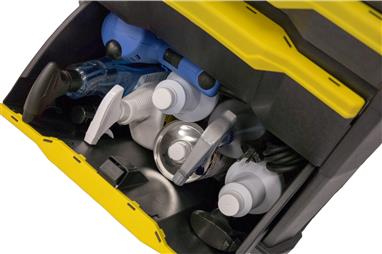 The solid aluminum handle ensures your heavily packed TOOLSTATION can be rolled around with ease.