150-201

ROLLER
- 150mm (6") wide
- Top-heavy version; with bearings
Professional roller mounted in ball bearings and intended for intensive use.
Top heavy means that the actual rubber roller is the heaviest part of the tool allowing extra pressure to be exerted during application procedures. This is especially evident during the application of large areas of film.
Less pressure needs to be applied as the roller does most of the work.
Ideal for:
applying large areas of film before dry application.
applying application tape.
applying laminate.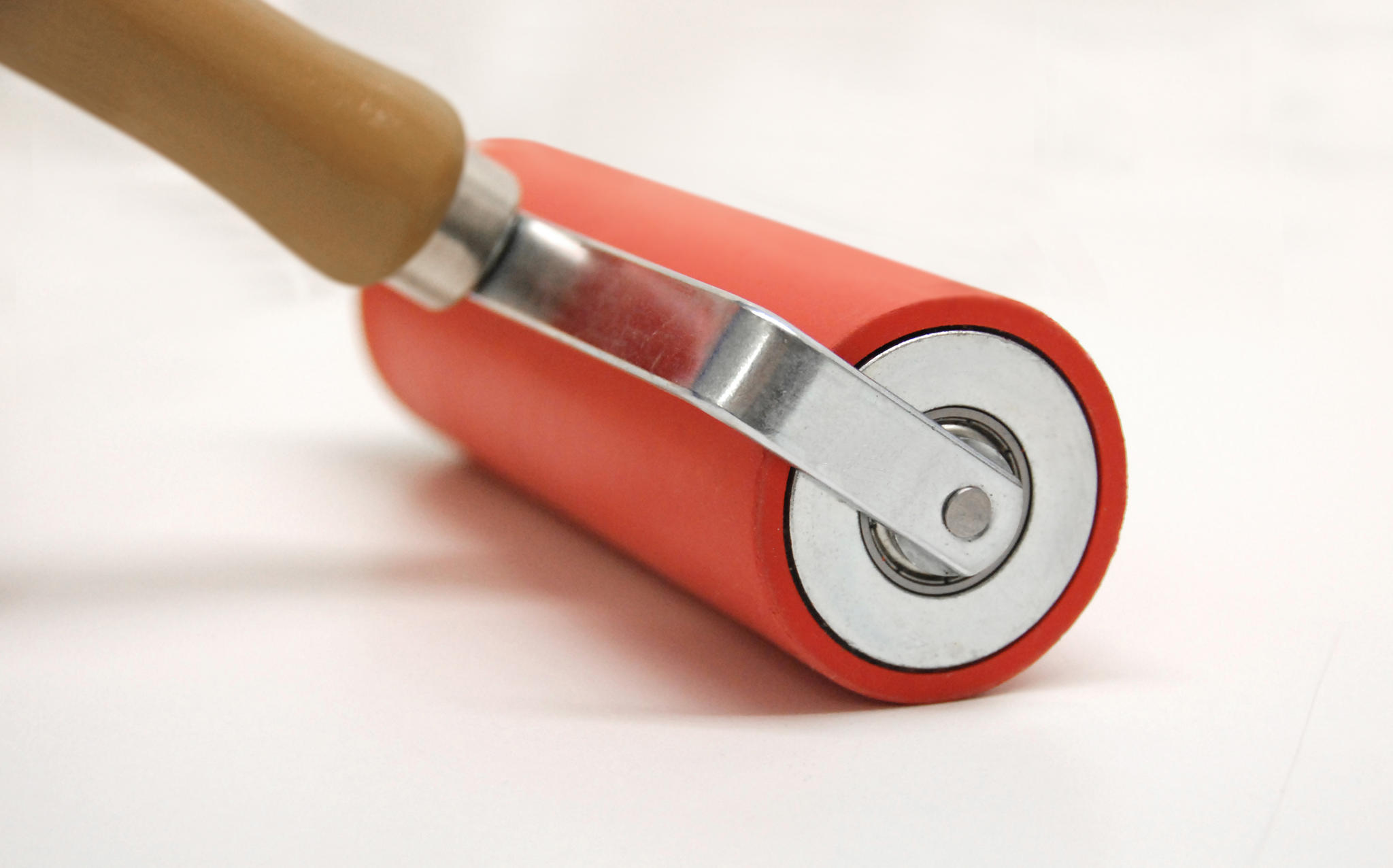 The rubber roller is bearing mounted and so runs exceptionally true, offering highly efficient and effective rolling.